October is Breast Cancer Awareness Month!
October 16, 2023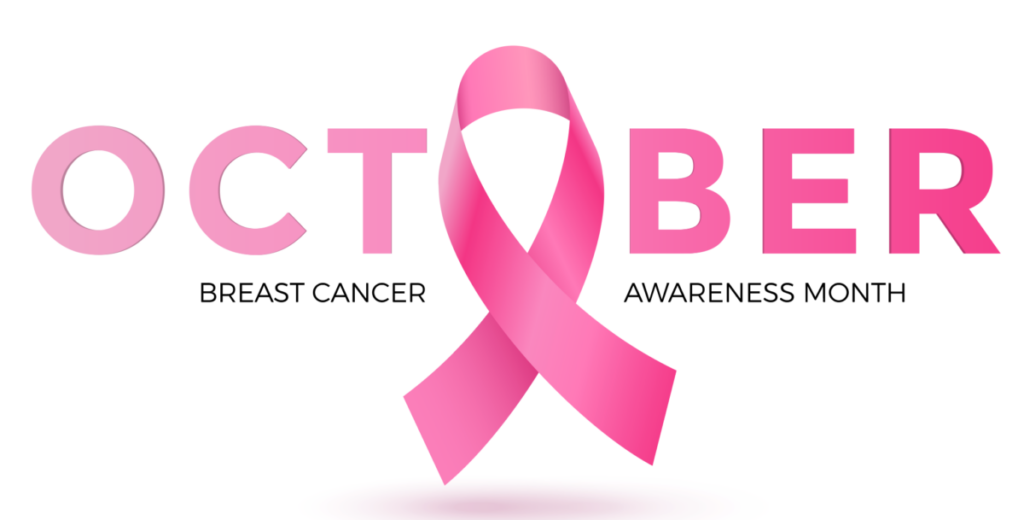 No matter who you are or where you live, breast cancer has impacted your life in some way. October is Breast Cancer Awareness Month, which aims to promote the screening and prevention of this disease that affects one in eight women in the US every year, and 2.3 million women worldwide.
Known best for it's theme color of pink, this month features a number of programs created by groups of breast cancer advocacy organizations and local community organizations. "Wear It Pink" is an annual event that invites people to wear pink clothing or accessories to show their support for breast cancer awareness and research. Additionally, "Wear It Pink" provides opportunities for schools, communities and workplaces to unite in a colorful display of solidarity and commitment to finding a cure for breast cancer.
Reconstruction following breast cancer is made possible by the use of donor tissue. Unlike organs, donated tissues can be processed and stored for an extended period of time, therefore making them more readily available for breast reconstruction. Skin grafts are used for the mastectomy reconstruction process and donated tissue is one of many options available for breast reconstruction surgery. One tissue donor can help up to ten patients undergoing breast reconstruction. You can read more about how donated tissue can help someone in breast reconstruction HERE. You can also learn more about the type of donated tissue utilized for breast reconstruction by visiting HERE.
As of 2022, nearly 44,000 people in the U.S. will die from breast cancer. This is why it is so important to make sure you know your family history and if you are at risk. If you or someone you know is currently undergoing treatment for breast cancer, just received a diagnosis, or is in recovery- a local TN organization called Breast cancer Recovery in Action (BRA for short) is available to help you in any capacity. BRA's mission is to empower breast cancer survivors physically and emotionally by creating inclusive communities where all can grow in strength, resilience and joy. You can learn more about this organization HERE.
A Survivor's Story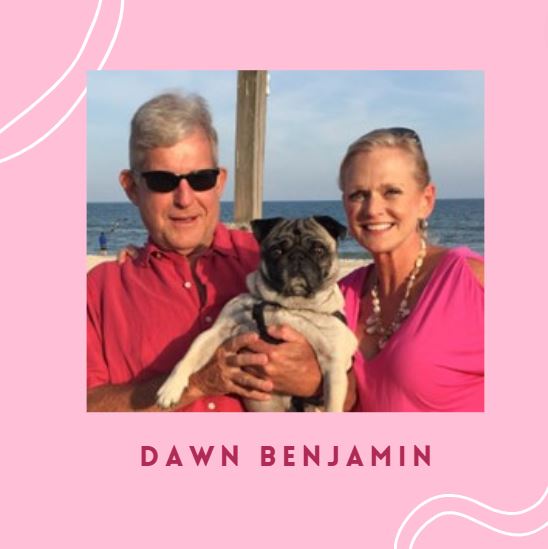 Dawn Benjamin is a Senior External Affairs Coordinator in Chattanooga, TN and she just celebrated 10 years of being cancer-free! Dawn is originally from Cleveland, TN and a graduate of the University of Tennessee at Knoxville. GO VOLS! She worked for several years in television, and it was because of a health series that she produced, that she became familiar with Tennessee Donor Services. Dawn knew at some point that she would leave broadcasting and wanted to find a more mission-driven position, so in 2007 she joined TDS! She and her husband Robert are currently the parents of one extraordinary pug named Avery. Dawn enjoys traveling, hiking, painting/crafting and gardening in her free time. Dawn recently shared with us her survivor story, and her advice to those currently navigating breast cancer.
When did you first realize that you had breast cancer and what stage were you diagnosed with? I went for my annual mammogram in October 2012. Something looked suspicious and they did an ultrasound. I was diagnosed with HER 2+ breast cancer. This type of breast cancer isn't hereditary, but a genetic mutation. I was between a Stage 1 and a Stage 2.
What was your first thought? How can this be happening to ME???In the weeks following as I processed my reality, I thought, what an obnoxious question, Dawn. It should not be "Why Me?". It's "Why not ME?" About a quarter of a million women each year are diagnosed with breast cancer.
What was your treatment like and how long did you have to undergo treatment? Due to the size of the tumor, the only choice was a mastectomy. I chose to have a bilateral mastectomy for peace of mind and honestly, body image. I had surgery in December and received chemo from January – April 2013. In June 2013, I had reconstructive surgery. I'm so thankful to my tissue donor in helping me get to my new normal through the gift of skin.
Did you join a support group? If so, how did it help? Everyone is different in how they cope. I've always been a very private person and I wasn't comfortable doing that at the time. My support came from family and friends. A life-changing experience like cancer makes you realize and appreciate the compassion of others.
What has been the most significant change you see in yourself now that that you are cancer free? It has made me more empathetic to the situations of others. I try to keep in mind, "Don't just say you care, show you care." Cancer isn't like a cold… you don't have it and then forget about it. Like it or not, it is part of my life story. It has helped to shape the person I am ten years later.
What is one thing you wish you knew before starting treatment? You are stronger than you think you are.
What was the most difficult part of your journey and how did you overcome it? Definitely the four months of chemo. Cancer is a thief. It robs you of your trust and confidence in your body. It steals your energy. It takes your hair and your sense of taste and your sleep… and sometimes even your fingernails. It robs you of your physical identity. All these things sound and are terrible. But cancer can also take away things for the good. It can take away your pride and humble you. It can steal your assumption that you are in control. My way of overcoming was to focus on the end goal. Push through the treatment, focus on the good and through prayer and meditation turned it over to the care of God.
What advice would you give someone going through breast cancer? I have so much advice and so many clichés! Allow yourself time go through all the emotions that a cancer diagnosis brings. That includes time to cry and have a pity party and to grieve and to be angry. As you go through this, don't let your diagnosis control you. It was important to me to keep things as normal as possible. I continued to work during the months I was taking chemo. While limited, I tried to stay active and one of the things my husband and my dog and I did was hiking. They were short trips, and the other hikers could probably hear me breathing and heaving a mile away, but being out in nature was therapeutic. Everything I did was my way of fighting back. Surround yourself with people who love you. Don't be proud or afraid to ask for help or support. Take them up on their offer to bring dinner or run an errand or come visit you.
Breast Cancer can feel like an isolating disease, but it doesn't have to be. To find support and resources within your community, visit Susan G. Komen for more information.